Our Brewery
Cool Beer Brewing Company was founded in 1997 by Bobby Crecouzos. His ambition was simple: to brew only the highest quality beer, made with the best ingredients, using absolutely no preservatives, additives or chemicals.
Starting operations in Brampton, Ontario the once tiny brewery grew steadily as its Cool Beer Lager brand became increasingly successful so much so Cool needed to expand into a much larger facility. Since 2005, Cool Beer Brewing Company operates out of a 28,000 square foot state of the art facility in Etobicoke, Ontario.


With our flagship brand, Cool Beer Lager expanding through Southern Ontario, Bobby launched another high-quality beer in 2003 called Millennium Buzz Hemp Beer. Millennium Buzz Hemp is a refreshing amber lager which has proved to be a resounding success throughout the industry since day one. In 2009, Cool Beer Brewing Company was sufficiently well-established and launched its newest beer, Stonewall Light to complete its current repertoire with a light lager. Stonewall Light is a crisp and smooth light lager brewed with a squeeze of lime.
In 2013, Cool Beer Brewing Company added to its packaging line of bottles and kegs and introduced 355 mL slim cans and a 3.1L mini keg. With the brewery equipped with a canning line, Cool offers Millennium Buzz Hemp Beer and Stonewall Light in slim cans and Cool Beer Lager in a 3.1L mini keg.  
Bobby's vision to grow and focus on the brewing process has brought tremendous success since 1997, considering Cool didn't focus much on advertising or marketing, word-of-mouth paid off throughout the years. By keeping advertising costs down, we manage to keep price points low for all our beers. Cool was one of the first breweries to move away from the standard 6-pack of bottles and offer a 4 pack for as low as $5.00.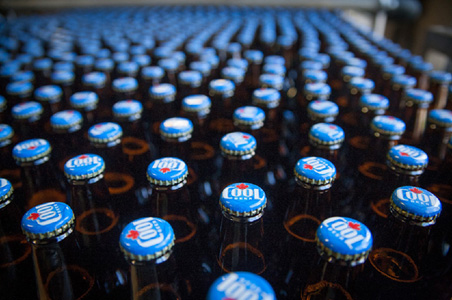 To date, Cool Beer Brewing Company holds three high quality cold-filtered beers which are distributed to over 350 Beer Stores, more than 380 LCBOs and approximately 500 licensees across Southern Ontario. Our beers are available in 4 packs (Cool & Buzz), 24 packs (Cool, Buzz & Stonewall Light), single cans (Buzz & Stonewall Light), 3.1L mini keg (Cool), 20L kegs and 58.6L kegs (Cool, Buzz & Stonewall Light).
Cool Beer Lager, Millennium Buzz Hemp Beer and Stonewall Light will always be brewed with 100% all natural ingredients, contain no preservatives or additives whatsoever and be put through the advanced cold-filtration system that makes them three of the most refreshing and thirst-quenching beers available. Judging by the success, a commitment to quality still pays off!